Benita Williams
---
General Manager /
Senior Body Corporate Manager
Benita commenced in the body corporate management sector in 1994 and now has over 25 years of experience in Body Corporate Management and has garnered respect from clients, peers, and professionals in the sector. Benita is keen to see the strata industry continue to grow as a professional body and is delighted to be part of Strata Sphere Management, a company that has earned strong respect for its professional, personal and solution-focused approach to body corporate management. Benita's professional profile is summarised as follows – 25 years experience as a strata manager, developing a corporate and business
Jill Oz
---
Financial Controller
Jill joined Strata Sphere Management in 2019 with 10 years of experience in professional accounting and has a Bachelor of Accounting. Jill's accounting background is in Company and Body Corporate accounting with her working towards completion of the CPA program. This experience brings valuable depth our team with support in all aspects of accounting and business growth strategy. In the role of Financial Controller, Jill oversees all company and Body Corporate accounts and is responsible for IT Management within the company. Jill has made valuable contributions to streamlining many internal processes including the implementation of Invoice Hub and accounting process
Katrina O'Kane
---
Senior Body Corporate
Manager
Katrina commenced working in the strata industry in 1994 and has managed a diverse portfolio of buildings across the Gold Coast and Brisbane. With twenty-five years' experience, Katrina has a comprehensive knowledge of body corporate legislation and is a dedicate professional who takes a proactive approach to providing owners, committees and building managers with a quality service. Katrina holds a Cert IV in Body Corporate Management and is a Queensland Justice of the Peace (Qualified).
Beril Armagan
---
Assistant Accountant
Beril completed the Bachelor of Business in 2019 and recently graduated a Master of Professional Accounting at Queensland University of Technology. In 2017, she completed the internship program in Germany as an accounting intern and gained professional work experience. She has a strong academic background and high attention to detail to maintain accuracy and consistency in her professional performance. Beril joined the Strata Sphere Management team as an Assistant Accountant and enjoys gaining experience within bodies corporate.
Nicole Joynson
---
Body Corporate Manager
Nicole began her career in the Property industry in 2003 and from 2013 has focused on the Body Corporate industry; managing a diverse portfolio of strata communities within the Brisbane and Gold Coast areas including Multi-Highrise, Principal schemes, Company title and large layered schemes. Nicole has throughout the years gained a strong knowledge of the BCCM legislation and accounting practices to deliver a high standard across all aspects of Body Corporate management.
Sue Cubbin
---
Body Corporate Manager
Sue Cubbin, has over 30 years' experience in body corporate management and attributes her success to a strong work ethic, building trust and respect and a true passion for the industry and its legislation. These principles are carried through the team and to our clients. In 2017 she was awarded the Strata Communities Australia (QLD) Strata Manager of the Year and is a current board member of SCA QLD and presenter at their seminars.
Amy Davies
---
Body Corporate Manager
Amy commenced with the Aquila Body Corporate Management team in 2020 following a lengthy career in hotel management within strata titled properties within Australia and internationally. This background provided for a wealth of knowledge surrounding administrative, management and bodies corporate undertakings. Amy has a Bachelor of Business from Griffith University and is passionate in providing a high standard of service to all internal and external stakeholders within the strata industry.
Katrina Ridgway
---
Assistant Body Corporate Manager
Katrina has recently become a part of the Strata Sphere team. With 10 years prior experience working in Hotel Management within a Strata Property, she has extensive customer service experience and is a dedicated and enthusiastic professional. Her positive attributes make her a welcome addition to the team.
Chloe Williams
---
Assistant Body Corporate Manager
Chloe started with Strata Sphere Management in 2020 as part of the Administration Team. Since then, she has been developing her knowledge in all areas of the body corporate management sector and is eager to continue developing her knowledge and skills and looks forward to assisting our clients on a daily basis. Outside of work, Chloe is an avid traveller and enjoys experiencing new destinations and different cultures.
TESTIMONIALS
The Strata Sphere team combines many years of experience with a pioneering ambition to exceed sector expectations.
External Survey Results based on Company Performance.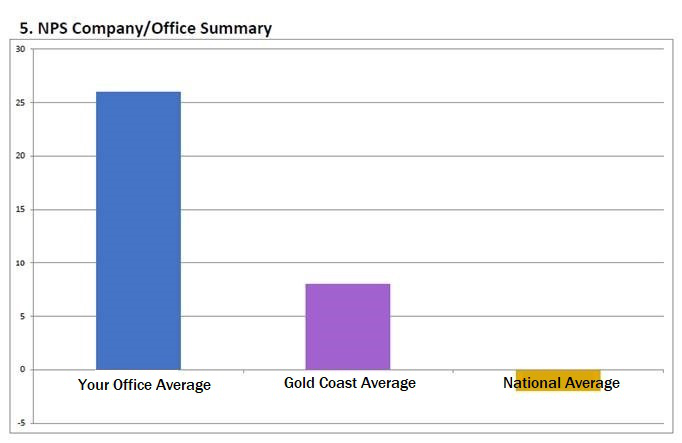 Do you have a question? Do you need advice? Contact us at one of the contacts below